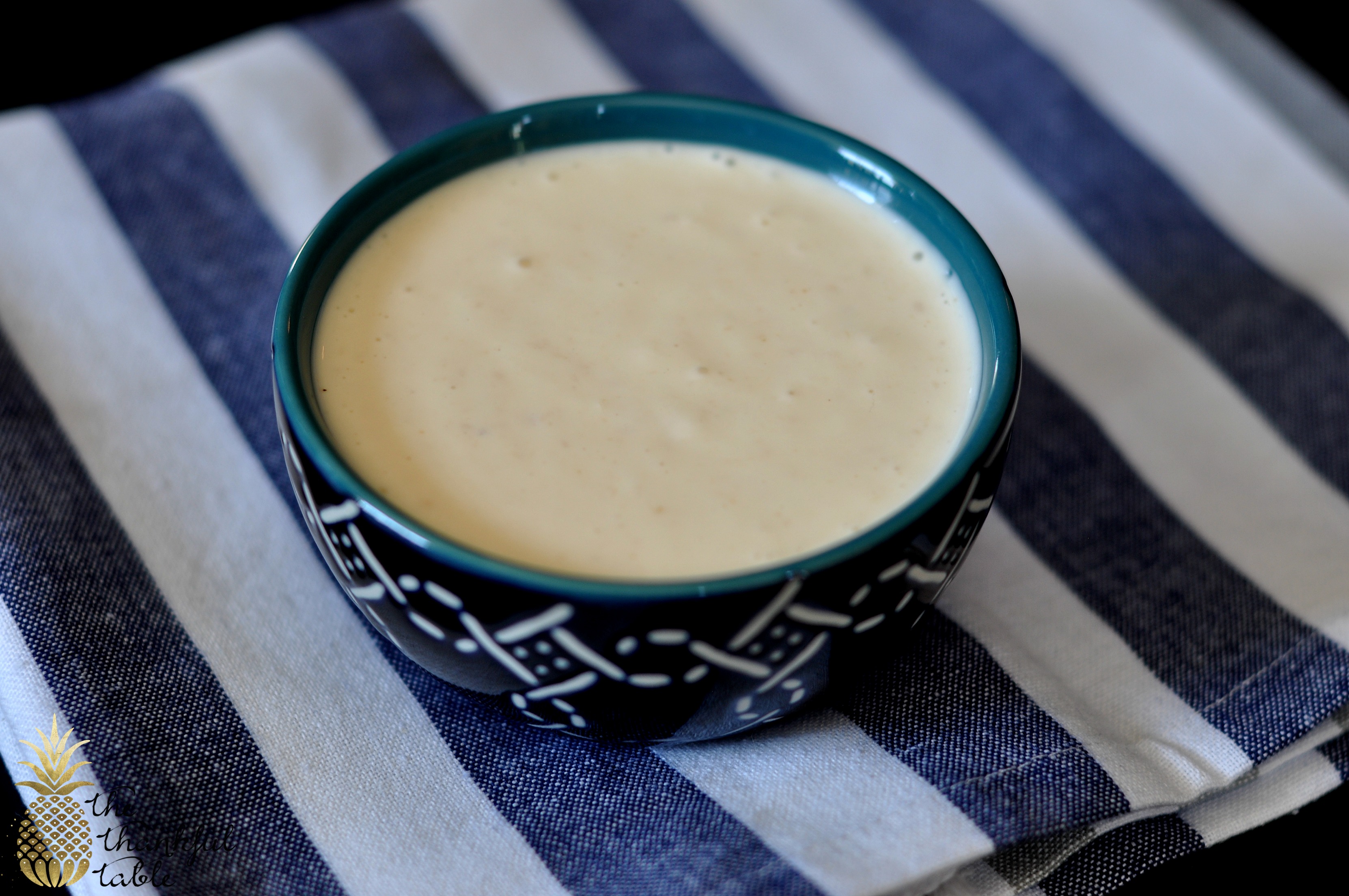 I can't believe we are halfway into 2016. Winter is behind us, spring just left us and here we are just into the beginning of summer. Three Sheets To The Wind is officially open, cocktails are flowing ever~so~nicely from bar to pool, and the grill is in high gear. We like to grill all year long (even in almost sub~zero weather), but summer is our favorite time. It's just the right thing to do. Everyone loves a good barbeque sauce, but we feel it's good to mix things up a bit on occasion. This sauce is a take on a favorite sauce from a restaurant most of us know (I think we all know which one I am talking about), and  I may, or may not have been known to stash a few in my purse on our way out the door. We like to use it on more than just sandwiches. It is honestly the easiest sauce to throw together (so, no need to stash those little packets in your purse anymore) and with the yumminess of mayo, a tangy splash of vinegar and a slight "bite" from the horseradish, you will fall in love with this version, just like the beloved "other" one. This is a secret ingredient we use in another recipe that will be coming your way shortly and one that we are excited to share with all of you, but that shall have to wait for now. Our family wishes all of you a safe and wonderful summer, and we are looking forward to being able to spend more time sharing recipes!
Sláinte!

1

Tablespoon

white vinegar

1/8

teaspoon

salt

4

teaspoons

white sugar

1

cup

Mayonnaise

2

Tablespoons

horseradish

(or more to taste)
In a small bowl add vinegar, salt and sugar and whisk until almost disolved (about 2 minutes).

In small food processor or blender, add vinegar mixture, mayonnaise and horseradish and pureé or blend until smooth. (You can also omit processor or blender, it will just have a few more "bits" of horseradish, but tastes delicious just the same).

Store sauce in covered container and chill for at least two hours.
Subscribe to Blog via Email
Categories
Recent Posts
Recent Comments
Goodreads